Cycling's first natural platform & ergonomics
 Cool and ventilated; not just a big cushion seat
Where did MANTA come from?
MANTA designer Jonathan Catling is cycle-obsessive
The designer developed Myalgic Encephalomyelitis (ME) working outdoors with stone. He decided to take on 'the bicycle saddle' as it was known, instead of taking things easy . . . he bores easily
Jon avoided car ownership in the city he was born in, Cambridge. He experienced cycles as sublime machines for the job of living city life. Fun, and supremely efficient, perfection as city transport, and beyond. As primary transport, they help provide cleaner, and safer cities, arguably increasing a city's financial health. This was another motivation to seek a real seating solution. MANTA saddles revolutionise the riding experience. It had to be unique.
Great, so why a MANTA?
In contrast to bicycle efficiency and the development of modern bicycles, cycle seating has been much the same since its inception. Not supportive enough, and not supporting in the right places.  Whereas wide comfort saddles are too restrictive, they still compress nerves and arteries (like a too-fat cushion).
The pain felt is a body's way of saying something isn't right. It also affects endurance, and enjoyment especially over distance – you think you get used to it, as you go numb. This isn't good, and eventually, parts that should be soft, become calloused. Ouch.
The MANTA is designed to suit all riders from 10 years-on (and from two or so, soon), it is found to be therapeutic, via increased blood-flow* (research remains to be published).
Time for a new sensation from your seat!
*the MANTA is unique in increasing arterial blood-flow during cycling.
The MANTA saddle was first visualised, and created on the Isle of Skye, in north-west Highland Scotland.
In the mid-'90s, Jon would cycle to the work, 8 potholed, hilly miles. This eventually drove him to take on conventional bicycle seating performance as a cycling platform, which he'd always knew needed to be far better.
The MANTA emerged out of the sea, almost.
"Cycling was always a passion, but I was aware of how pain impacts endurance; the legs are good for more miles, the backside just isn't."
"On this beautiful wee island, in a tiny stone fisherman's cottage, I found myself with too much spare time, so I set about it"
"…as it turned out, having plenty of time to visualise, experiment, then revisualise based on findings, was just as well, the design required a huge amount of development in the cottage's workshop. We both eventually left home to seek out industry expertise."
A new configuration appeared from a mountain of trial configurations, this was a completely different set of kinetics. A potential way ahead. Sometime along the way it became ever more apparent it was the only way.
"The processes following its creation involved years of development due to the complexity of forms, required to perfect a precise articulation, such as to follow a seated human form perfectly, in motion.
"Existing comfort saddles are compromised, they lack the necessary form and function, movement is restricted by width, adding chaffing, the supported area is really little better than with conventional sports seats.

The priority wasn't the 'perception of comfort', instead the absence of what creates discomfort. The problem needed turning round, to provide maximum support, with no loss of performance. 

I contacted BBC Tomorrows World, who had an open innovations programme, but was advised not to go public with a design with commercial potential until a patent was applied for.

Several years were spent on patents and talking to innovations investors, NESTA, about prototype market trials, this seemed a great cost, for what you learned from a few events. We decided to head into product development, for manufacture open, public trials – trust to real-world feedback. This was achieved with much assistance from friends, riders and the likes of DuPont, Velo, in Taiwan, and back to Protomould, in Fife to make the final tooling for the initial production run. This took 8 years.

What fed the motivation was the contrast – from increasing evidence of damage caused by conventional nosed saddles – and the feedback from early takers.

Conventional saddle design has barely changed from the very beginnings of the bicycle, the ability to support the human anatomy, has become less, in real terms. I think we just changed that." – Jonathan (Jon) Catling, the designer
MANTA's products are BPA free and 100% recyclable
We love cycling! perfect machines that they are, it's why we took this trip. Quote: "I read a study that measured the efficiency of locomotion for various species… the Condor used the least energy to move a kilometre. Humans came in with a rather less impressive showing, about a third of the way down the list. But then someone at Scientific American had the insight to test the efficiency for a man on a bicycle – a man on a bicycle blew the Condor away" – Steve Jobs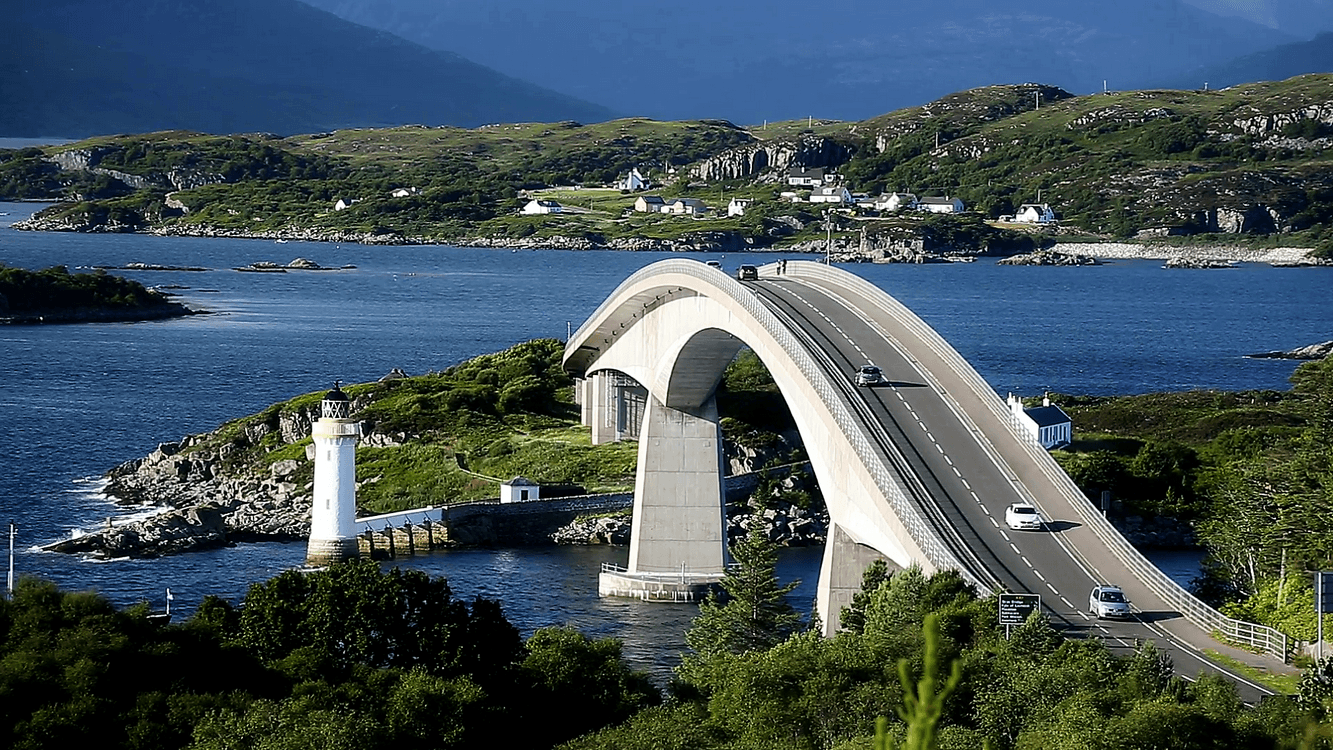 Each MANTA begins its travels crossing over to the mainland ¡Buen viaje!
Manta Design Ltd Reg. 04399997
Manta Design Scotland Ltd Reg. SC0355993
3 Duncan MacPherson Court
Main Street
Kyle, Ross-Shire
IV40 8AY
Including: Unified Sport