eBay: is it a Genuine MANTA Evolve?
A page for those that have experienced eBay ADs pushing cheap MS9/5's. We [a small, independent, design, manufacture, and export company in the far North West of Scotland] cannot compete with eBay's vast marketing engine to rectify this problem. OR, the page is for anyone who wonders what's going on …then does a quick search for, what you might think, are bargains.
At MANTA we like to help riders who want to upgrade the cycling experience with regard to comfort.
We should make new riders aware that there are old, reject parts being sold on eBay as 'B-grade' saddles, lacking a description of what 'B-grade' will mean to a user.
Basically, it will mean: "comfortable, but don't expect them to be reliable", there were agreed restrictions to "B" parts usage due to low durability.


That, unfortunate, batch is viable for demonstration, indoor training on a trackstand, any relatively light use – in our experience, parts could break if used on or off road.
However, this seems to be a "firesale", undersupported, very substandard stock, thrown into the market. Unfortunately, not good for anyone. 
There's nothing else remotely like our design, so substandard, mis-sold seating will reflect unjustifiably on MANTA's production model.
Sold without realistic description, or guarantee (which buyers are likely to need), a lesson in mis-selling a good design.
There isn't a waiver, like: "it's cheap, now you're on your own" (which would be honest). 

"We suspect riders are being led astray, due to an inexplicable price difference, and misinformation…" – Jon
We don't wish to go as far as issuing a parts recall due to these concerns – they would be OK in restricted usage – but after all, customers deserve to know what they're buying. EIther way we do not wish to see riders thinking they are buying the current design, or production quality, even if they are sold for pennies. 
MANTA discard obsolete parts, we would not offer them for sale. Some have been given away as demos, or abused by us in trials.
"Cheap is great…" sure, but there are major caveats: B-grade materials have been rejected due to failing rigorous testing, these parts cannot be relied on to be durable on the road, they are out of date in design, and in performance. It's why the B-grade material was binned.
The MANTA was developed over about 8 years, with lots of cycling, we spent 5 years in development for manufacture. The design is fundamentally the same as when it emerged (from the white hot forge of the innovator's initial disbelief), however, design detail, parts and materials have significantly improved.
MDL & MDSL, own the design, we actively develop, maintain, manufacture and export worldwide, under the banner Unified Sport.
Recent changes illustrated below: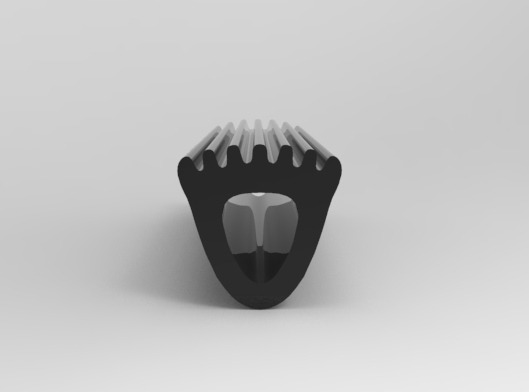 The 2018 Soft-Grip™
Major new design element for 2018, upgraded for 2019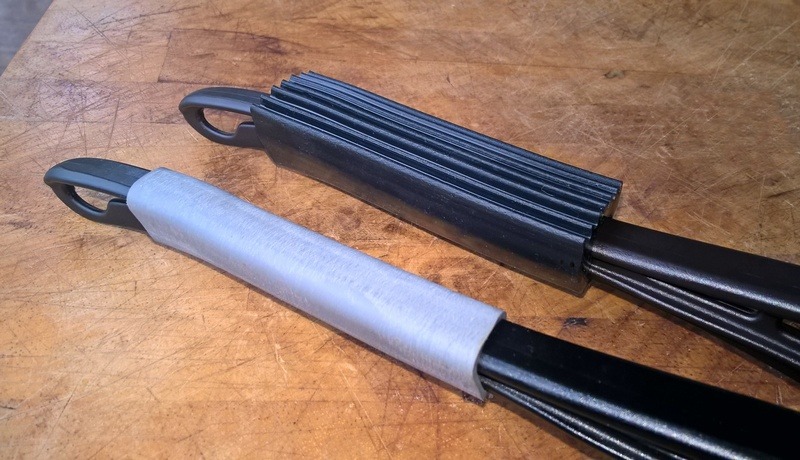 Obsolete [grey] neoprene from 2017, and the latest 2019 Soft-Grip™, a big difference in performance and feel.
Soft-Grip™ MKIIa at the top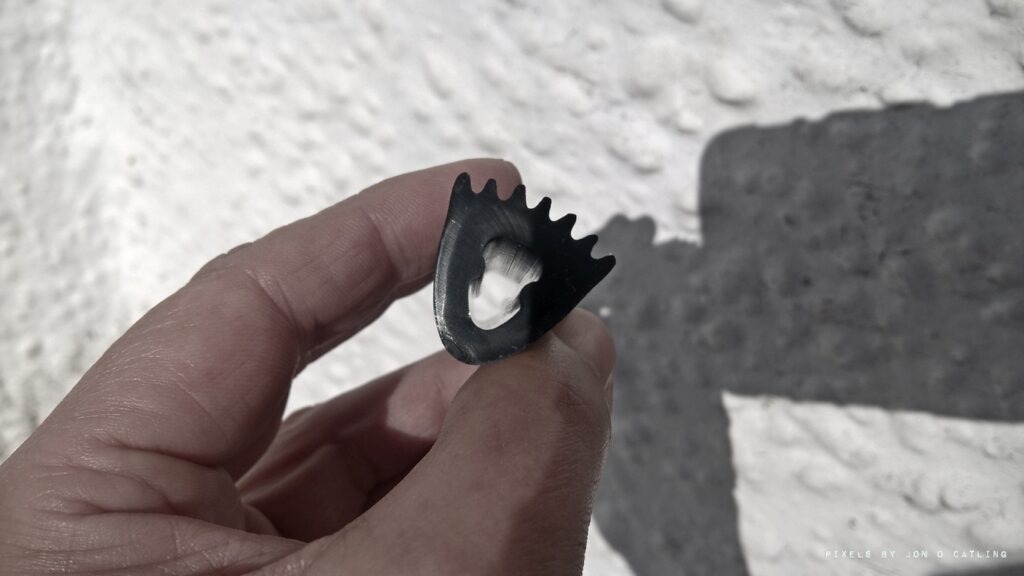 Updated, 2019 Soft-Grip™ – the extra little bumps inside – perfect detailing equals performance.
There are new base-rails, material grades, and improved assembly.
Unified Sport & MANTA have supply direct, at pricing lower than the accredited dealers. While we supply the latest design, and provide the support (usually) via eMail from the designer – some dealers offer an in-shop fitting service within their pricing structure. You will be supported.
..:: Bottom Line ::..
You get what you pay for
Support Innovators - Feed Product Development